Are you struggling with…?
Childhood trauma: physical, sexual, emotional
Addictions: drugs/alcohol, sex, money, internet
Obsessive/Compulsive behaviors
Sexual identity (adolescents and adults)
Making decisions
Collaborating with business partners / colleagues
Being the parent you want to be
Finding meaning in your life
I have been in private practice for over 20 years with adults, couples, and adolescents. Prior to my practice, I was a consultant and regional director for an employee assistance program in which my expertise was in human behavior and motivation in the business setting. Some of the companies I consulted with were the Ford Foundation, Schering-Plough pharmaceuticals, ….
I continue to provide EAP services for Cigna Healthcare and several other large corporations. but my main interest, challenge, and enjoyment is the practice of psychotherapy and psychoanalysis. (see therapy modalities)
I received my masters degree at Columbia University School of Social Work and my certificate in psychoanalysis from the National Institute of the Psychotherapies (NIP).
My way of practicing is informed by contemporary psychoanalysis, relational theory and ego psychology. (see therapy modalities).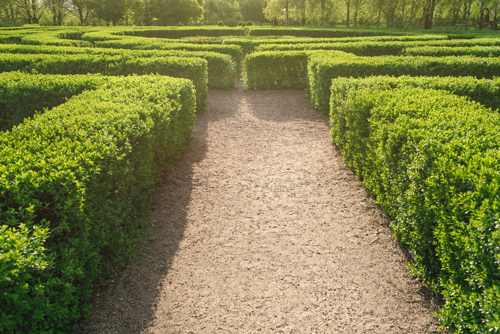 I aim to create a safe, shame-free space for change to happen. My goal is to relieve the pain associated with depression and anxiety as well as the pain associated with compulsive disorders. I am on the faculty of the Center for Psychotherapy and Psychoanalysis of New Jersey. I am a graduate of Columbia University and I earned my post-graduate certificate in Psychoanalysis from the National Institute for the Psychotherapies (NIP) in New York City. Prior to becoming a therapist, I worked as a journalist.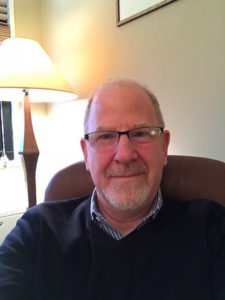 I'll ask you to look inward deeply and challenge life-long assumptions about yourself. I hope to inspire you to have curiosity about your psychological make-up—how it has both aided and gotten in the way of your achieving goals in relationships and living. Connecting the dots of your inner experience and your outward struggles can be a powerful motivator for change. Together, we keep close track of your goals for therapy and your satisfaction with the results.
Ending therapy is in your control. Some clients worry that a therapist will try to keep them longer in therapy than they want to be. I invite you at all phases of psychotherapy to speak your mind and bring up any concerns you have with how the therapy is going. I am not a passive therapist. I feel just as my patients need to have their stories heard, they need to hear from me how I understand them and devise real action plans.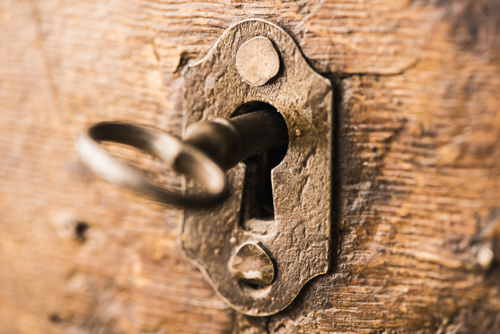 I am an out-of-network provider. I do not participate in any insurance plans. If you have only in-network benefits or an HMO plan, you will not be reimbursed for sessions. However, many out-of-network plans do reimburse a percentage of the fee (generally 50% to 80%) for mental health services.
I ask for payment weekly or monthly. Fees are available on request. Each month I will give you a statement that you can submit to your insurance plan for reimbursement. I will help you if needed to navigate communication with your insurance company.
Please note that I have a 24 hour cancellation policy.
Psychotherapy
Many factors might determine what type of therapy is right for you. After an initial consultation, I will recommend an approach I think will best address your concerns and the goals you want to achieve. Generally, psychotherapy is conducted at a frequency of 1-2 times a week. We will examine the history of the problem that brings you to therapy, including it's onset, duration, and the triggers that make it worse. We examine the underlying maladaptive emotions, thoughts, beliefs, genetic components, and repetitive patterns that may keep the problem from resolving.
Psychoanalysis
A goal of changing longstanding and self-defeating personality traits or overcoming difficulties in relationships, college, and work that repeat over and over often requires a more intensive approach. Psychoanalysis views the source of intractable problems as unconscious. For this reason, quick-fire solutions from self-help books or well-intentioned suggestions and friends offer temporary comfort at best. At worst, they can make you feel like a failure for not being able to right things yourself. Psychoanalysis is not an exercise in intellectual understanding of your "issues." Neither is it an opportunity to just blame your parents. Together we examine your memories, current experiences, dreams, fantasies, repetitive behavioral patterns and how you and I relate to one another to understand what are the unconscious sources of your difficulties.
Couples counseling
Typical problems that couples being to counseling include: excessive arguing, disagreements about money, questions about whether to divorce and/or separate, employment, division of labor in the home, parenting, extra-marital affairs, dealing with in-laws or extended families, sexual difficulties, displays of affection/attention, communication style, religion, etc.
The client in couples therapy is the interaction between the two of you. I do not serve as judge or jury in the treatment. Each problem, large or small, is important to bring up and discuss and is usually a symptom of some deeper issue of significance to the couple. I welcome all couples, straight, gay, lesbian and transgender.
To contact me by email, please fill out the form and submit.
Please note that this is for inquiries only. I cannot do therapy or provide advice through this site.
330 W. 58th Street Suite 614
New York, NY 10019
(212) 229-8293
51 Upper Montclair Plaza Suite 17
Montclair, NJ 07043
(973) 744-6170
Cell Phone: (646) 662-8541